WATERTOWN — Over the weekend, Samaritan Medical Center received authorization from the state Department of Health to transport its allocation of the Pfizer COVID-19 vaccine 150 miles from Champlain Valley Physicians Hospital in Plattsburgh to its Washington Street location.
But just a week ago, Samaritan employees were told they would have to make the trip across the state in order to be vaccinated for the virus that's knocked the world off its feet.
Registered nurse Hannah E. Sherrill has been with Samaritan for the last 15 years and decided to travel to Plattsburgh on Friday to be vaccinated.
Waking up at 3 a.m. to make the drive, she was back in town and ready for work by 11 a.m., having done her part to instill confidence in her coworkers, showing them someone who's gone through with getting the vaccine.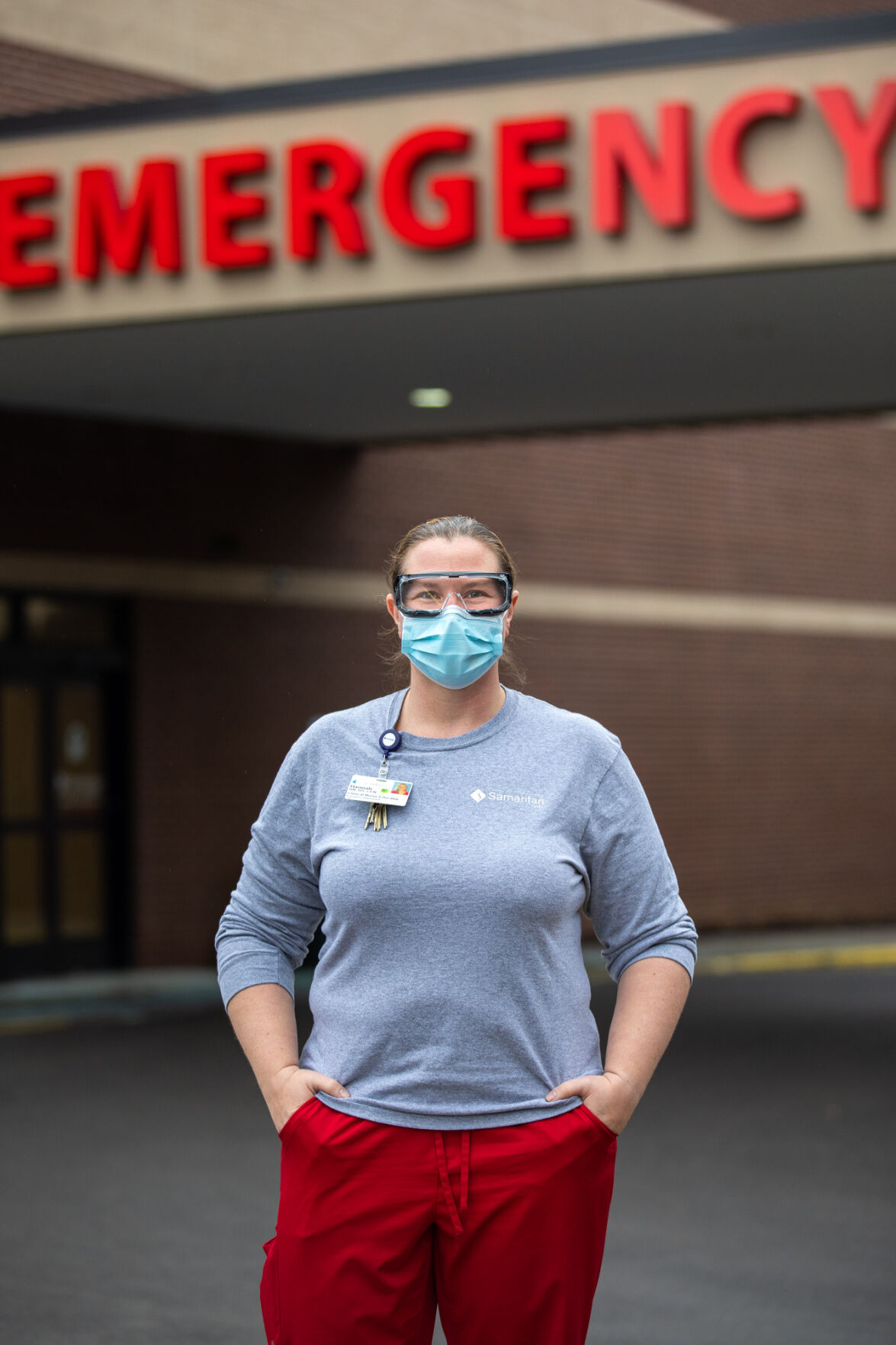 "A lot of people are questioning what side effects (the vaccine has) and I said, 'I can make that drive,' and that way people have first-hand knowledge," she said. "I've gotten a lot of texts and phone calls and everybody's saying, 'How do you feel?'
"I feel great," she added. "Maybe on day two I had a little bit of a headache, but I have other personal things going on and I have two small children. My arm was a little sore, but that's it; it's like the flu shot."
As for the safety of the vaccine, Ms. Sherrill researched the vaccine beforehand.
As the nurse educator for the Emergency Department at Samaritan, she said it's her job, so she read things like the minutes from committee meetings regarding the Moderna vaccine and information from the U.S. Food and Drug Administration.
The messenger RNA used in the vaccines, mRNA, is not new science, she said, as it's been studied for the past 10 years. But she said it's new to try to put it into a vaccine — not a live vaccine entering the body, just a little piece of code to help the body code what the COVID organism looks like — and boost the immune system to handle it.
While the virus vaccines, like the flu vaccine, will not prevent people from getting COVID, they will mitigate symptoms.
"What I want people to do is make sure they get their research from reputable sources," she said. "I want people to make sure that they're informed, make an informed decision. Make sure that you're looking at a reputable source like from the FDA, look at the advisory committees and look at what the science is, and if you don't understand, ask questions."
Excited that Samaritan began administering the Pfizer vaccine Monday, Ms. Sherrill said her takeaway from the vaccination experience was a surprising amount of emotion.
The trip was made Sunday with Samaritan's Director of Pharmacy Krista Krull-Goss and Jordan Keruskie picking up the vaccines at 11:30 a.m.
Using a portable freezer and generator in the back of a truck, the vaccine doses were delivered to Samaritan's pharmacy into a permanent ultra-cold freezer. Samaritan will begin vaccinating hospital staff today using the prioritization matrix.
The hospital received 67 vials, and there are five doses per vial — a total of 335 doses.
Ms. Sherrill said when she got the vaccine, she didn't realize how much weight she felt on her shoulders helping other nurses contemplating receiving the vaccination.
She added that she thinks people are nervous because of the timeline, as the FDA approved the Pfizer and Moderna vaccines rather quickly.
"They think that means safety and quality was taken over," Ms. Sherrill said. "But they were able to think outside the box and say, 'Well, instead of doing one after another after another, why can't we try it all at the same time?' From a safety standpoint, I do not believe that any safety concerns were skipped."
For those not willing to receive the vaccine, she said she would remind them to maintain safety practices like mask wearing, hand washing and social distancing.
"This is a season where we can all be giving," she said. "Let's all think about other people right now, and make sure that if I'm going to be safe, I want other people to be safe."
Now in his 12th year with Carthage Area Hospital, Dr. Nata Z. Parnes of the Orthopedic Surgery Department, plans to receive either the Pfizer or Moderna vaccine whenever one is made available to him.
For him, the decision to be vaccinated was an easy one, albeit multifaceted, including thoughts of a seemingly quick approval process, as Ms. Sherrill mentioned, and that both vaccines are relatively safe and similar.
He noted that most of the catastrophe with old vaccinations were when a weak virus was used.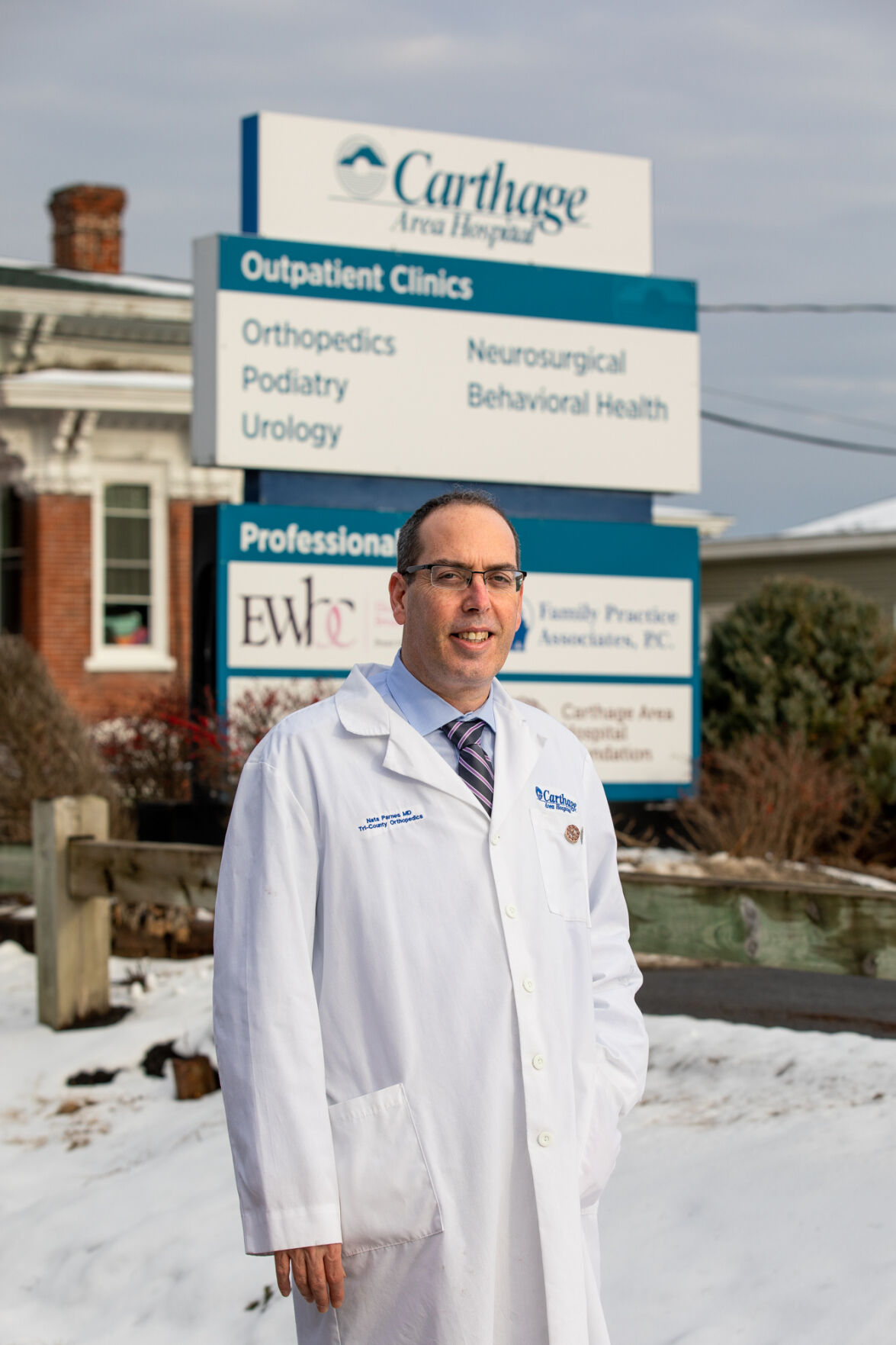 "Is there a risk of side effects, a lot of stuff that we don't know?" he said. "Yes, there is risk like anything else that we do in medicine, but it's relatively supposed to be very safe and the alternative is quite bad. So, I do think that we should get the vaccine."
In order for the vaccine to be effective, Dr. Parnes said he thinks a generous number of people in the community will need to receive it, which has been echoed by other health experts during the pandemic.
"I think that in this challenging time, it's exactly the time that people should step up and say, 'I care about my community, I care about my family,'" he said. "Say, 'I care about the future of what we do and I do want to support it and receive the vaccine.'"
For Carthage Area Hospital, 500 doses of the Moderna vaccine have been allocated, and an update is waiting for the Pfizer vaccine.
Canton-Potsdam Hospital within the St. Lawrence Health System currently has the Pfizer on location, so Carthage sent a survey to its employees letting them choose whether they wanted, on a first-come, first-served basis, the Pfizer or Moderna vaccine.
Like Ms. Sherrill, Dr. Parnes said he did extensive research over the weekend about the differences between the two vaccines and couldn't find any significant difference.
"I think that whatever is available, I will receive it," he said. "This specific technique of vaccine development is supposed to be very safe. I wish everybody a happy, safe holiday season."